GUEST HOUSE TORII-KUGURU OPENS in OKAYAMA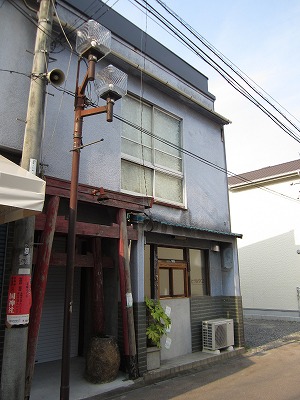 Old shrine gates welcome you to laid back Okayama world!
TORII-KUGURU was opened in July 6th, 2013 as the first contemporary guest house in Okayama City. Guest houses mean inexpensive hostels especially for back-packers. Since Japanese economy has been sluggish for long time and employment of young people is unstable, reasonable guest houses are welcomed and gradually increasing all over Japan as new trend of young generation's tourism.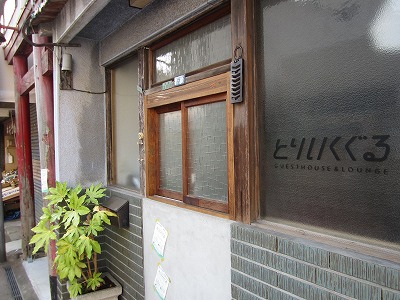 Though their services are almost the same as those of Youth Hostel chains, each contemporary guest house is built and run independently by local owner. Because many guest houses are operated by young people in their 20's or 30's, they seem to be good at grabbing the interest of the same generations.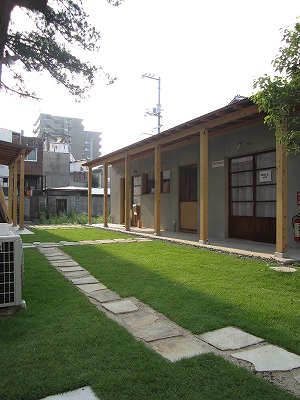 TORII-KUGURU is managed by such two men, Mr. Kenji Akashi and Mr. Akio Noguchi. The house is located in an old shopping mall, Houkancho that was established about 100 years ago. The building itself is about 60 years old and was renovated from former butcher shop.
When architect-in-charge Ms. Yaeko Kataoka found this building, old red shrine gates were already set in the front. After her project team heard that actual small shrine had been in the site for many years and transferred to other place, they decided to leave them as gate. TORII-KUGURU, meaning "walking through shrine gate", was named after the symbolic gate.
With cooperation of project members, neighbors and young volunteers, the old building ended up as a complex facility named NAWATE that consists of guest house TORII-KUGURU, other five shop spaces and a small bar with airy courtyard.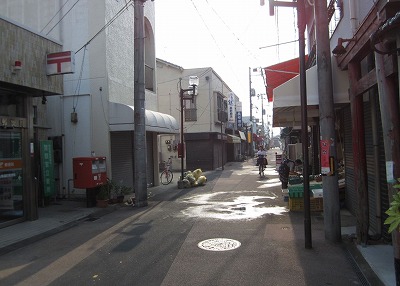 TORII-KUGURU is about a 10-minute walk from JR Okayama Station. While staying, you can enjoy the atmosphere of old Japanese downtown and also Korakuen, one of the most beautiful three gardens in Japan.
If you get around Okayama based in the guest house, you can take JR train and go to next city, Kurashiki, preserved historic area as nation's important cultural properties.
Especially for JAPAN RAIL PASS travelers, Okayama is the best place for west Japan exploring such as Hiroshima, Kobe, Shimane, Tottori, Kochi, Kagawa and other local cities because JR Okayama station is a hub of North-South and East-West of JR lines and long distance buses.
GUESTHOUSE & LOUNGE TORII-KUGURU
700-0026 Okayama-shi Kita-ku Houkancho 4chome 7-15 NAWATE
Dormitory (ladies room/mixed room) : 2,800 yen/night
Private room (capacity: 2 people): 6,000 yen/night
Room fee will be paid at the check-in counter by cash.
From 3 to 1 day before arrival date: 50%
On the arrival date: 100%
*Check-in : 16:00 - 22:00 (Front door will be closed at 22:00.)
*No smoking inside the building
*Shower, hair dryer, washer can be used at 6:00 - 24:00
Shampoo, rinse and body soap
Towel (rent fee: 200 yen)
Rental Bicycle (500 yen/day)
16:00-22:00 (holiday: Wed.)
Please use online form or email with your name, sex, total number of guest, address, tel, e-mail, arrival date, number of staying night and type of room.